Below looks like some new literature that has already come out or is fixing to come out in the near future. I don't know how any of this slipped under my radar but this will give me some new books to add to my personal library.
This comes out in August 17th and from the looks of it, I might have to have a copy of this.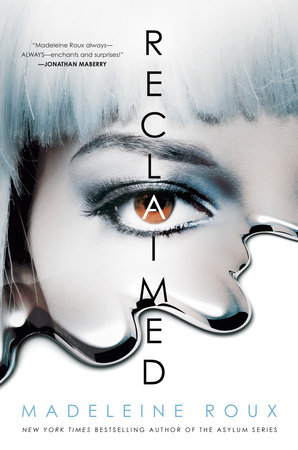 Synopsis: The Ganymede facility is a fresh start. At least that's what Senna tells herself when she arrives to take part in a cutting-edge scientific treatment in which participants have traumatic memories erased.

And Senna has reasons for wanting to escape her past.

But almost as soon as the treatment begins, Senna finds more than just her traumatic memories disappearing. She hardly recognizes her new life or herself. Even though the cure might justify the side effects of the process, Senna knows that something isn't right. As the side effects worsen, she will need to band together with the other participants to unravel the mystery of her present and save her future.
Nest up is this one…..expected publication of this book is March 1st of next year. *sigh* We have to wait nearly a year for this? The book sounds too interesting to wait that long. I also love the design of the book cover.
Synopsis: No matter how different best friends Adelle and Connie are, one thing they've always had in common is their love of a little-known gothic romance novel called Moira. So when the girls are tempted by a mysterious stranger to enter the world of the book, they hardly suspect it will work. But suddenly they are in the world of Moira, living among characters they've obsessed about for years.

Except…all is not how they remembered it. The world has been turned upside down: The lavish balls and star-crossed love affairs are now interlaced with unspeakable horrors. The girls realize that something dark is lurking behind their foray into fiction—and they will have to rewrite their own arcs if they hope to escape this nightmare with their lives.
It looks like one book of hers has slipped past me. I don't know how but I may have to run and get this from my local bookstore. *sigh* Too many books and not enough free time to read them….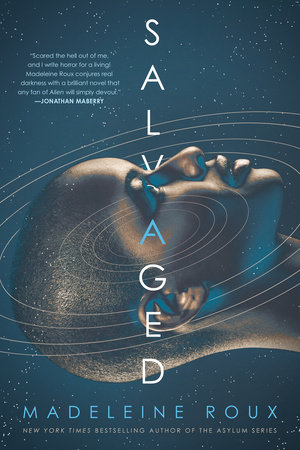 Synopsis: Rosalyn Devar is on the run from her famous family, the bioengineering job she's come to hate, and her messed-up life. She's run all the way to outer space, where she's taken a position as a "space janitor," cleaning up ill-fated research expeditions. But no matter how far she goes, Rosalyn can't escape herself. After too many mistakes on the job, she's given one last chance: take care of salvaging the Brigantine, a research vessel that has gone dark, with all crew aboard thought dead.

But the Brigantine's crew are very much alive–if not entirely human. Now Rosalyn is trapped on board, alone with a crew infected by a mysterious parasitic alien. The captain, Edison Aries, seems to still maintain some control over himself and the crew, but he won't be able to keep fighting much longer. Rosalyn and Edison must find a way to stop the parasite's onslaught…or it may take over the entire human race.